Tracking your Activities for the Running Festival:
How To Submit your 5k / 10k / 15k / 30k / Full Distance Challenge Times!
We are using the honors system for our results. We are not requiring proof of your run through any running apps (Strava, Garmin, Nike+, etc.).
Full Distance Challenge runners should submit a time for each activity, and have from September 1st-September 30th to run their events.
Single Distance runners should run their race between September 18th-25th during the virtual race window.
All times must be recorded by Thursday, September 30th at midnight eastern.
We will be posting a leaderboard with results and announcing our award winners on Monday, October 4th on our website.
Please only submit ONE time for your event that you would like scored and to count towards the overall results.
Step 1: Log in to your participant center, and go to 'Manage my page'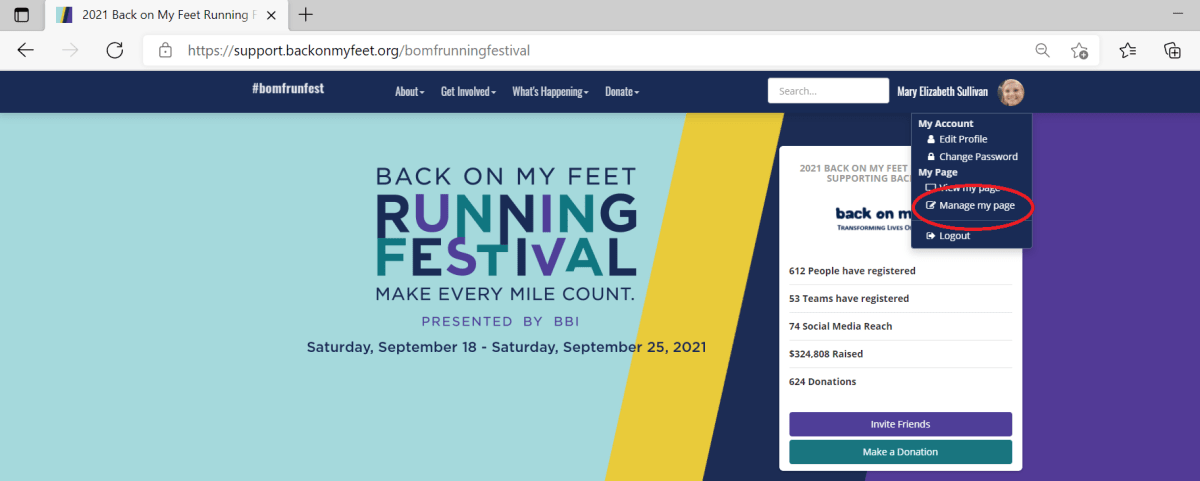 Step 2: On the menu on the left-hand side, select the section that corelates with your registration – 'Record Your 5k Time'; 'Record Your 10k Time'; 'Record Your 15k Time'; 'Record your 30k Time'. You'll be taken to a screen that gathers all the details of your run, and you can even upload a picture! Please note: distance is in kilometers, not miles.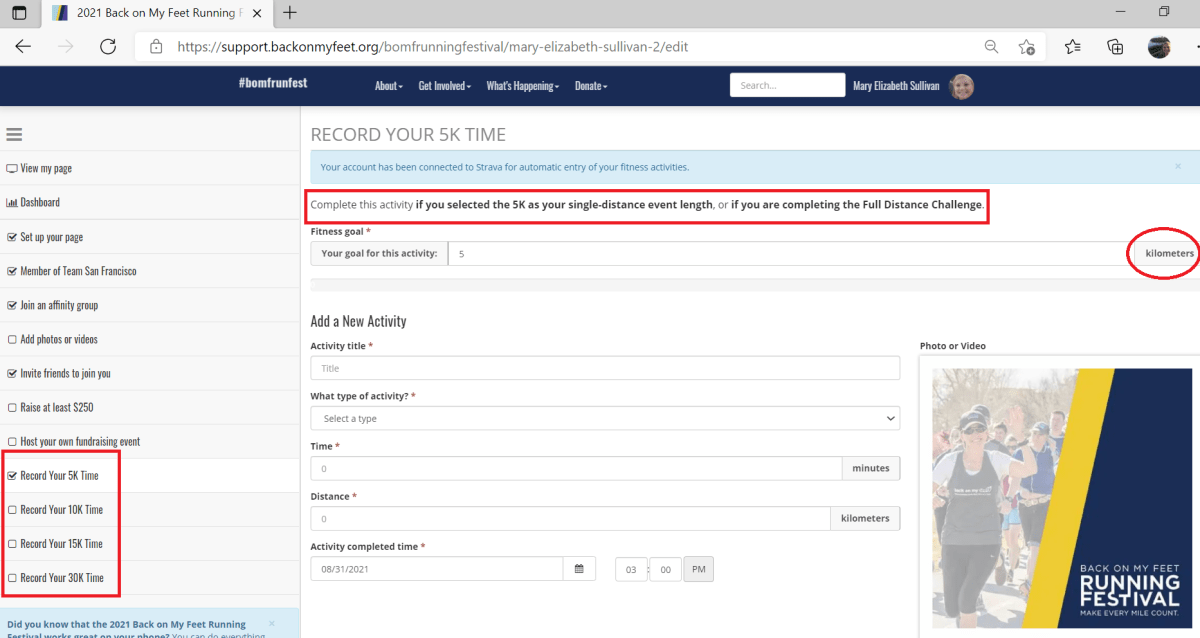 If you're running the Full Distance Challenge, please select the proper activity type in the 'What type of activity' drop down field.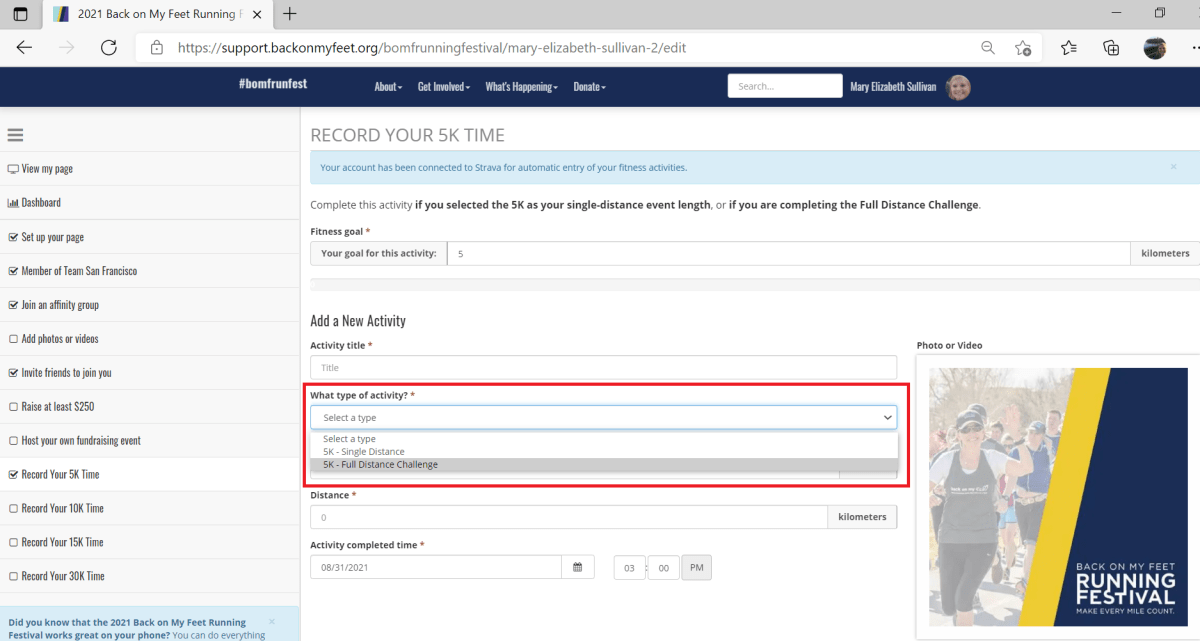 Step 3: Submit! If you made a mistake, you can edit or delete your fitness activity after hitting save. You can also share your run on social media: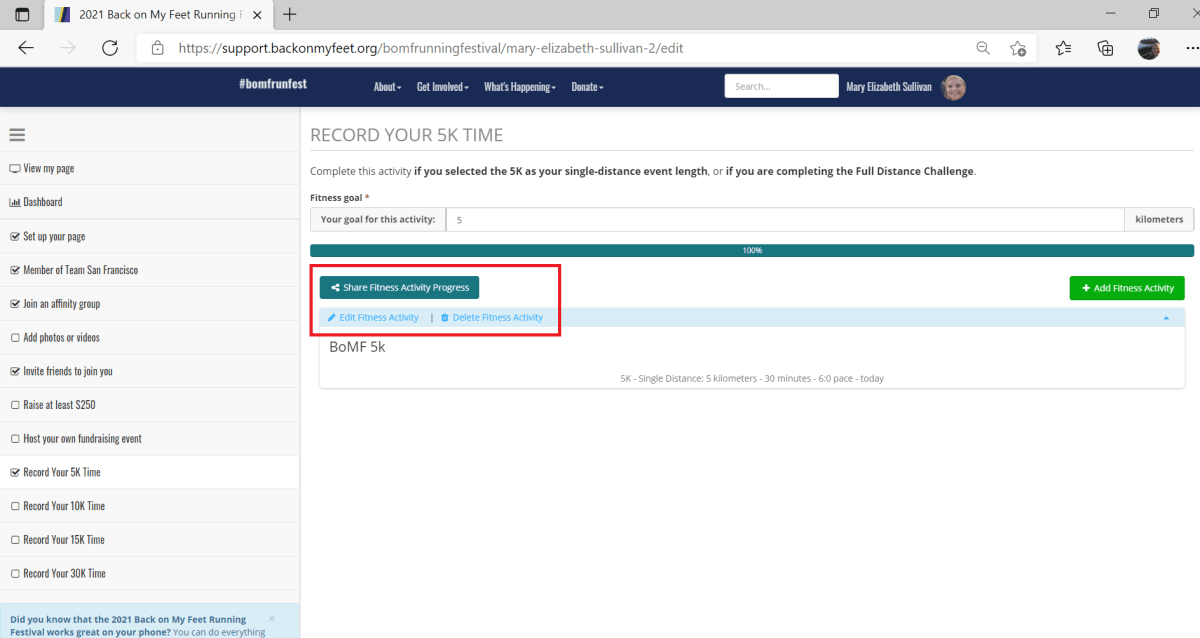 That's it! You've submitted your time! Stay tuned to our website for a leaderboard and awards to be announced on Monday, October 4th!
Questions? Email fundrace@backonmyfeet.org and we will help!